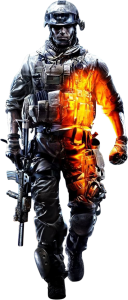 Gubbklubben.se | SDM ONLY| FF ON
Servern är inställd enligt följande:
16 players.
Rankad server
Punkbuster: on
Friendly fire: on
Typ: Squad Death Match(inget campande)
Mapcycle just nu :

Mappar från alla BF 3 expansioner
Follow these simple rules:

No camping!
Be nice to other players or be kicked / banned!
Being disrespectfull will always get you banned!
Voteban/votekick aktiverat = !votekick <player_name> !voteban <player_name> Gubbklubbens server är lokaliserad i Stockholm vilket ger oss en bra ping!